Watch this video to learn more

Please write in comments HUDHome List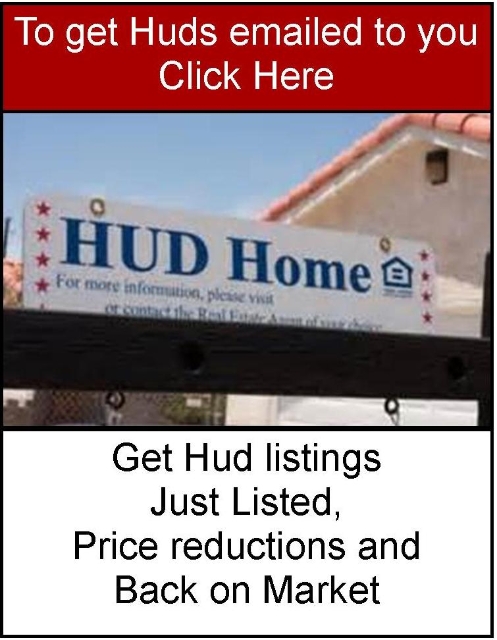 Click on the links below to Learn more about Hud Homes
and the Hud Buying Process
1.
HUD Homes What are They?
2. History of Hud
3.Huds Mission
6.Hud Pros and Cons
7.Get Pre Qualified
8.Things you will need to submit a bid

9,Hud Buying Strategies

Hud Homes What are They?
Properties lost by previous owners through foreclosure and those that have been returned to lenders through a deed in lieu of foreclosure are HUD homes. The United States Department of Housing and Urban Development owns these specific foreclosures and together they comprise one of the country's largest foreclosure property inventories. In some cases, job loss, medical problems and other financial problems keep property owners from staying current on mortgage payments and when these homeowners default on their FHA mortgages, the lost properties become HUD homes or government foreclosures.
HUD stands for "Housing and Urban Development" and it originated from the House and Home Financing Agency. It was first established back in 1965 by the United States Government to help develop and execute policies towards cities and the homes they included. Currently, HUD focuses primarily on housing and currently has little function when it comes to urban development.
President Lyndon Johnson officially set up HUD by signing the Department of Housing and Urban Development Act in 1965, although the function of the agency did not begin until 1966. The original mission of HUD was to help support community development, reduce housing fee discrimination and increase homeownership throughout the country. Today HUD officials continue to follow those original missions by working to develop new partnerships with local community organizations and embracing high standards and accountability.
Currently, HUD works in many ways to fulfill their mission and HUD foreclosure homes are only one part of this government organization. HUD today offers many services that include improving the health of cities, assisting low-income renters, assisting the homeless and increasing homeownership throughout the country.
HUD homes are homes repossessed by the Housing and Urban Development Agency.
While the basics of the HUD mission has been discussed, it is important to further understand HUD's mission, as well as how it affects consumers. This government division works to help revitalize neighborhoods across the country while expanding and increasing opportunities for homeownership. Congress has authorized HUD in the provisions found in the National Housing Act to focus on certain areas where revitalization is needed, which is done by offering more opportunities for homeownership.
In order for areas to be designated as a Revitalization Area, certain requirements must be met regarding the local homeownership rate, the activity of FHA-insured mortgage foreclosures in the area and average household income.
Various special programs are available in the Revitalization Areas that allow discounted sales of HUD-owned single family properties. These special programs include the following:
Good Neighbor Next Door Program
Back to top
With this program, firefighters, teachers, police officers and emergency medical technicians are offered 50% discounts on HUD homes that are offered within areas that are specifically designated as Revitalization Areas. Further information on this helpful program is offered in Chapter 8 of this guide
Who is Eligible for the Good Neighbor Next Door Program?
Working to make American communities stronger, the U.S. Department of Housing and Urban Development established the Good Neighbor Next Door Program to make it possible for teachers, firefighters, law enforcement officers and emergency medical technicians to become owners of homes in revitalization areas.
Law enforcement members are eligible for this program if an Indian tribal government, a state, a unit of local government or the federal government employs them full time.
Teachers are eligible for the program if they are teaching full time at a private school or state accredited public school that offers services to students in pre-K-12th grade.
Firefighters and Emergency Medical Technicians are eligible for the program if a state, local government, Indian tribal government or federal government EMS responder unit or fire department employs them.
Law enforcement members, teachers, emergency medical technicians and firefighters must be serving the area where the HUD home is located and must be in good standing with their employer.
What is the Occupancy Period Required?
To qualify for the Good Neighbor Next Door Program, an occupancy period must be fulfilled. The home purchased must be the only residence of the participant for a minimum of 36 months. This requirement is designed to strengthen communities by encouraging these professionals to live within the community. After the home is purchased and based upon the determination of the home's condition and repairs needed, HUD will give participants 30, 90 or 180 days to move into the purchased home. After the 36th month of occupancy, participants are released from all the program obligations.
What Mortgage Financing is Available for this Program?
When purchasing HUD homes with the aid of the Good Neighbor Next Door Program, buyers are permitted to use conventional mortgages, VA financing, FHA financing or cash to finance the home. However, a Second Mortgage and Note must be signed according to HUD, which is for the discounted amount on the home. The "silent second mortgage" requires no payments or interest as long as participants fulfill the 36-month occupancy period. Failing to meet the full requirement for occupancy could result in participants being required to pay a pro-rata portion of the original discount.
Can the Home Be Sold at a Profit After Three Years?
After fulfilling the three-year occupancy period, homeowners are permitted to sell the home. If there is any appreciation or equity in the home when sold, homeowners are permitted to keep it as a profit.
Where are Homes in the Good Neighbor Next Door Program Located?
Participating HUD homes are specifically located in special Revitalization Areas. The United States contains many Revitalization Areas, making it easy for many qualified participants to find a home in their area.
Is This Program Only Available to First-Time Home Buyers?
No, buyers do not have to be first-time homebuyers to take advantage of the Good Neighbor Next Door Program. However, buyers may not own other residential real estate when they submit an offer on the HUD home. Any residential real estate has to be sold at least a year before the offer to purchase is made. For instance, if buyers plan to make an offer to purchase government foreclosures on August 1, 2012, they may not have been the owner of any residential real estate during the period of July 31, 2011 on.
Can Buyers Try to Bargain with HUD on the Home Price?
Buyers involved in the Good Neighbor Next Door Program are not permitted to bargain with HUD on the home price. When bidding on a home involved in this program, buyers must offer the HUD list price on the bid. After submitting the bid, participants receive a 50% discount from the list price. Since the program already offers the 50% discount on the original listing price, no bargaining is permitted
It is important to understand the role of real estate agents in the process. Buyers must understand that they cannot submit bids on HUD homes on their own. A real estate agent that is registered with HUD and with a HUD NAID (name and address identifier) may place a bid on one of these properties. Although some brokers and real estate agents believe they can sell HUD homes, simply because these homes appear on local MLS (multiple listing services), this is not the case. We have been selling HUD homes for years and understand many of the problems that can and will occur. From bid submission to closing we know what it takes to get it done. DONT be some ones Ginny pig that has never sold a Hud home before.
CALL US FIRST 817-381-8551
One big concern of many homebuyers looking for HUD homes is trying to find quality HUD homes. While listings can be found by visiting government websites,
www.HudHomestore.com
We can offer you better search experience with your own Hud Home Gateway. We have the ability to send you Hud homes as soon as they are listed in your own gateway hat you control. You will also be notified when Hud Homes are reduced or placed back on the market which can be critical because many times they have daily bid deadlines. Click here to get the Hud Home Gateway. Please type in comments Hud Home List
Although HUD homes offer an excellent nontraditional method of purchasing homes, many home buyers are unsure if this is the right path for them. Currently, the market is flooded with HUD Homes, making this option a viable method of achieving homeownership today. However, before deciding to take this route, it is important that consumers closely investigate both the pros and cons of purchasing HUD homes..
The Pros of Purchasing H
UD Homes
Pro #1 – Many HUD Foreclosures are Available
One of the top pros buyers should consider when considering HUD homes is that many HUD foreclosures are available on the market today. With so many options available, buyers usually find it easy to find a property that they really like. This makes it easier for those dreaming of home ownership to find the home of their dreams. Of course, with so many options available, buyers must realize that they may need to do a good bit of research before finding the home they want, which can easily be done in your HUD HOME Gateway provided by the King Team
Pro #2 – Easily Find Government Foreclosures in Most Cities
Another pro for buyers of HUD homes is that it is easy to find government foreclosures in most cities today. Because there are so many FHA loans made in the DFW area Buyers that have a specific area or neighborhood in mind, there is a good chance that a HUD foreclosure may be found in that area at a reasonable price. In fact, in many cases the previous homeowner simply moves out of the home, leaving it in excellent condition. In the event the home requires repairs or it has sustained some damage, some homes may come with money in escrow with repairs, while other homes may be eligible for specific programs that offer funding to rehabilitate and repair HUD properties once they have been purchased.
Pro #3 – Owner Occupant Buyers Have Priority
The fact that owner occupant buyers have priority when it comes to bidding on HUD homes is another pro for many potential homebuyers today. When dealing with government foreclosure listings, owner occupant buyers will have an advantage over investors, which rarely happens when bidding for other foreclosure properties. Many homebuyers looking for an affordable way to purchase cheap homes find it difficult to win bids against investors that can pay in cash. However, since investors cannot bid on these homes until the homes have been listed for 30 days, it gives owner occupant buyers a big advantage that can enable them to finally realize the dream of owning a home for a price that is affordable.
Pro #4 – Help with Buyer's Closing Costs and Escrow Fees
Even if homebuyers find it difficult to come up with closing costs and escrow fees, help is available when purchasing HUD homes. In some cases, HUD may pay up to 3% of the closing costs for buyers, although this must be negotiated in the bid for the home. If you are using FHA financing Hud has already paid for the appraisal, which can save potential homebuyers from $350-$600, depending on the specific situation.
The Cons of Purchasing HUD Homes
Back to top
Although HUD homes obviously come with many excellent pros, buyers also must take time to consider the cons as well. Here are several of the cons that should be considered before deciding to purchase government foreclosures:
Con #1 – Not All HUD Homes are an Excellent Deal
Many of the HUD foreclosure are great deals. However, buyers must remember that not all HUD homes are an excellent deal. Before deciding to purchase a government foreclosure, remember the importance of doing due diligence. Make sure you get a CMA comparative market analysis which the king team can provide to you at no charge. Buyers should take the time to investigate the home price to ensure the home they are considering is a reasonable deal. This enables buyers to choose the best deals instead of investing their money in homes that may not be a good deal in the current home market. Buyers should never assume that every HUD property is an excellent buy, which is why doing a CMA and plenty of research is so essential.
Con #2 – Government Foreclosures are Sold "As Is"
It is important for buyers to realize that these government foreclosures are sold "As Is," which means that the property may have suffered some damage or may need some repairs. In some cases, money may be offered in escrow to pay for certain repairs, but this is not always the case. Buyers must consider the potential problems that come with purchasing one of these homes to decide if the home is worth the money it will cost to purchase it and the money needed for repairs. Hud WILL NOT make any repairs or ALLOW YOU to make any repairs which can be a huge problem if you are using VA or conventional financing because a apprise needs to be done. A small kitchen sink leak could cause the home to not sell because the water cant be turned on for the apprsior
Con#3 The buyer has to turn on utilities for inspections

Hud will not turn on utilities for inspections or appraisals. You will have to put down a deposit with the utility companies and in many cases pay for an inspection by the city. We will request that utilities be turned on with a form that has to be mailed to Colorado. You will also have to pay 150 dollar re winterization fee to HUD each time you turn on utilities from September 1st through may 1st so you want to try and get your inspection and appraisal done at the same time , because Hud only allows the utilities to be on for 3 DAYS then they must be turned off. This can be one of the hardest parts of a Hud transaction
Con #3 – Problems Can Compound as Properties Sit
As foreclosure listings sit, the problems they have can quickly compound, which is another con buyers must consider. While properties are usually secured to help keep them safe, certain problems may occur as the home sits waiting to be purchased. For instance, if a small leak exists around a window or in the roof of the home, In the DFW area a homes foundation can settle without watering. For this reason, a good inspection on the property is always important.
If you are using an Fha loan to buy the Hud Home then you already have an appraisal and you cannot get a loan amount above that appraisal. Many times Hud list homes below market value if you want to get the bid many people bid above list price. If you do this with an Fha loan you will have to come up with the difference. IE. Hud List a property at 100000 but the average sold is 150000 and you really like it and want to bid 125000 you can get a loan for 100000 but you would have to pay the 25000 out of pocket.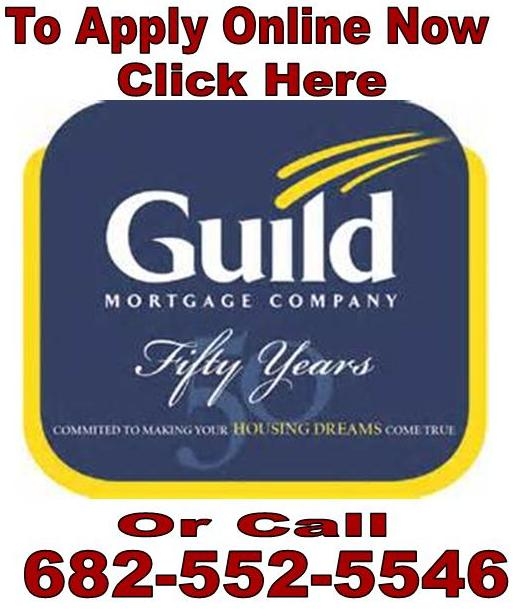 Things You Will Need to Submit a Bid

Back to top
Earnest money
Must be certfied funds check or money order
To be Made Out To HUD
We have to have the earnest money check before we can place the bid

Amount to be submitted with each awarded bid:
Owner Occupant and Investors - Purchase price of $50,000 and under - $500
Owner Occupant and Investors - Purchase price of $50,001 and over - $1,000
Owner Occupant and Investors - Bids submitted on vacant lots require 50% of the list price
GNND Bidders - 1% of the list price, but no less than $500 and no more than $2,000
Primary Purchaser Information
* ID Type:
Individual SSN Business EIN Foreign ID
* SSN/EIN/ID Number: 123-11-1234
Company Name: OR* First Name: Middle Name: * Last Name:
* Address: City: State:Zip Code:
Email:
Hud

Buying Strategies
Each home is different some are overpriced and some are underpriced, depending on your loan type some may work and some may need to be avoided. We will look at each one and find what is best for you. We will work out a strategy that will help you win and close the best HUD deals.
So lets go Hud shopping.
Back to top